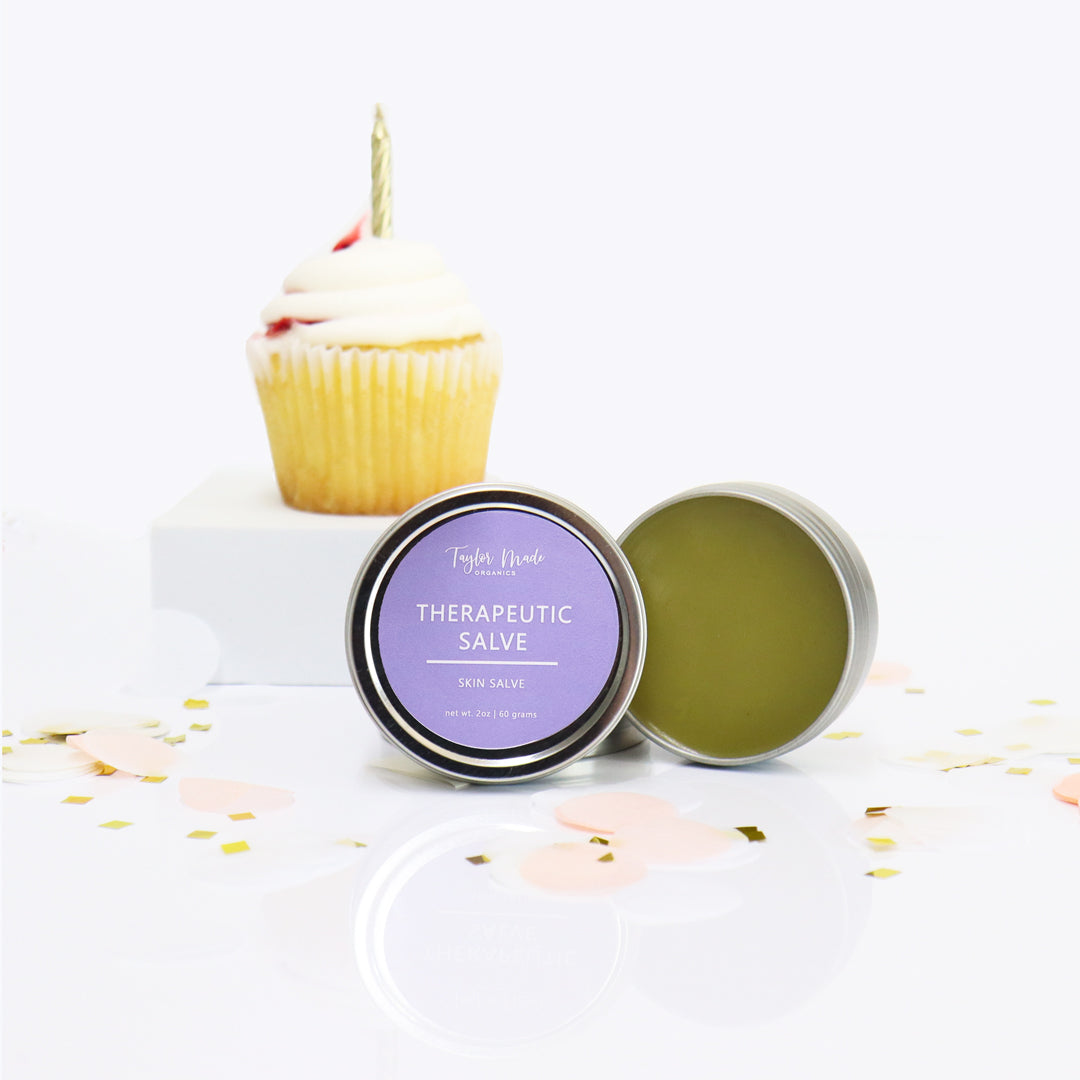 Our herbal skin salve is turning 25! This therapeutic skin salve is the product that started it all. When our daughter was suffering from a bad diaper rash that nothing would fix, I went to work and created a skin salve that finally made her rash go away. This swiss army knife of salves is useful for so many other things as well, from bug bites and skin irritations to abrasions and stretch marks!
How to Use the Herbal Skin Salve
Apply a small amount of salve to the injured area 1-3 times a day and cover the area with a bandage. This statement is not intended to treat the area and has not been evaluated by the FDA.
Ingredients
calendula*, comfrey*, plantain*, st. john's wort* infused in sunflower* and olive* oils, coconut oil*, shea butter*, cocoa butter*, beeswax, and lavender
*organic
Celebrate 25 years of success with us this month!