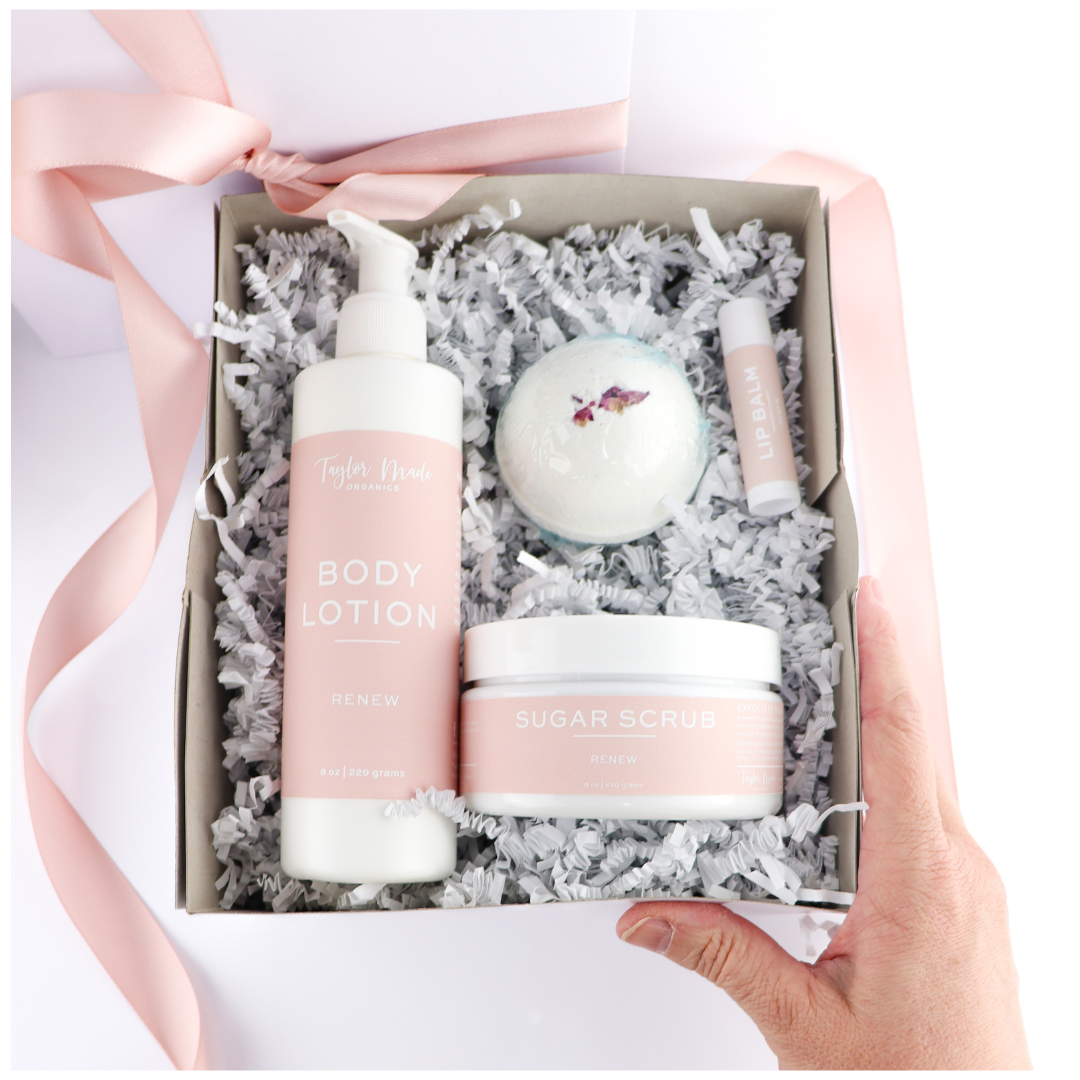 Renew is my word for 2021. When it first resonated with me, I didn't know what it meant nor how it would be used to help women in our area?
As I pondered on the word, "renew" the scent of vanilla and rose arose in my senses. What could I create using these two scents and how does RENEW fit into all this? 
Renew means: 
"to restore to freshness or give fresh life or strength to; revive.
A very dear friend of mine, Ilsa, opened a non-profit organization called, "East Gate Ministries" in 2002. A branch of East Gate is the "Grace House" which houses young women who have been abused physically and mentally and currently expecting. To help give these young women a fresh start, Grace House houses the women and along the way teaches them life skills, assists them through their pregnancy, and paves the way for stability by helping them find a job, housing, balancing finances, and child care.

The ministry operates on donations and yearly fundraisers. When Covid hit, the organization was not able to have its normal outreach activities.
In 2019, I met with Ilsa about partnering with her mission and could visually see the second house in the future.  After Covid hit, we all had to shift how we functioned in business or non-profit. Ilsa and her team opened "Renew Boutique". The beautiful house sits on Main St in Bridgewater, VA, and is filled with donated items when sold, support the young women at the Grace House. 
Fact: Typical cost is $2-3,000 to house ONE woman per month.
When I heard what the name of the boutique would be prior to the launch in 2021, the puzzle pieces began to snap together. We would create a gift set called, "Renew Her" to support Renew Boutique. 
But that's not all....
Renew her is formulated with sweet vanilla and wrinkle-fighting rose oil, and that extra ingredient to Renew her, hyaluronic acid. Hyaluronic acid helps your skin to retain moisture and promotes natural collagen which plumps the skin where wrinkles or fine lines appear.
Renew Her defined:
When you purchase a Renew Her gift set, a portion of our sales will go to Grace House to renew her dreams and give her hope and a future.
xoxo,
Christy + team
TaylorMadeOrganics.com