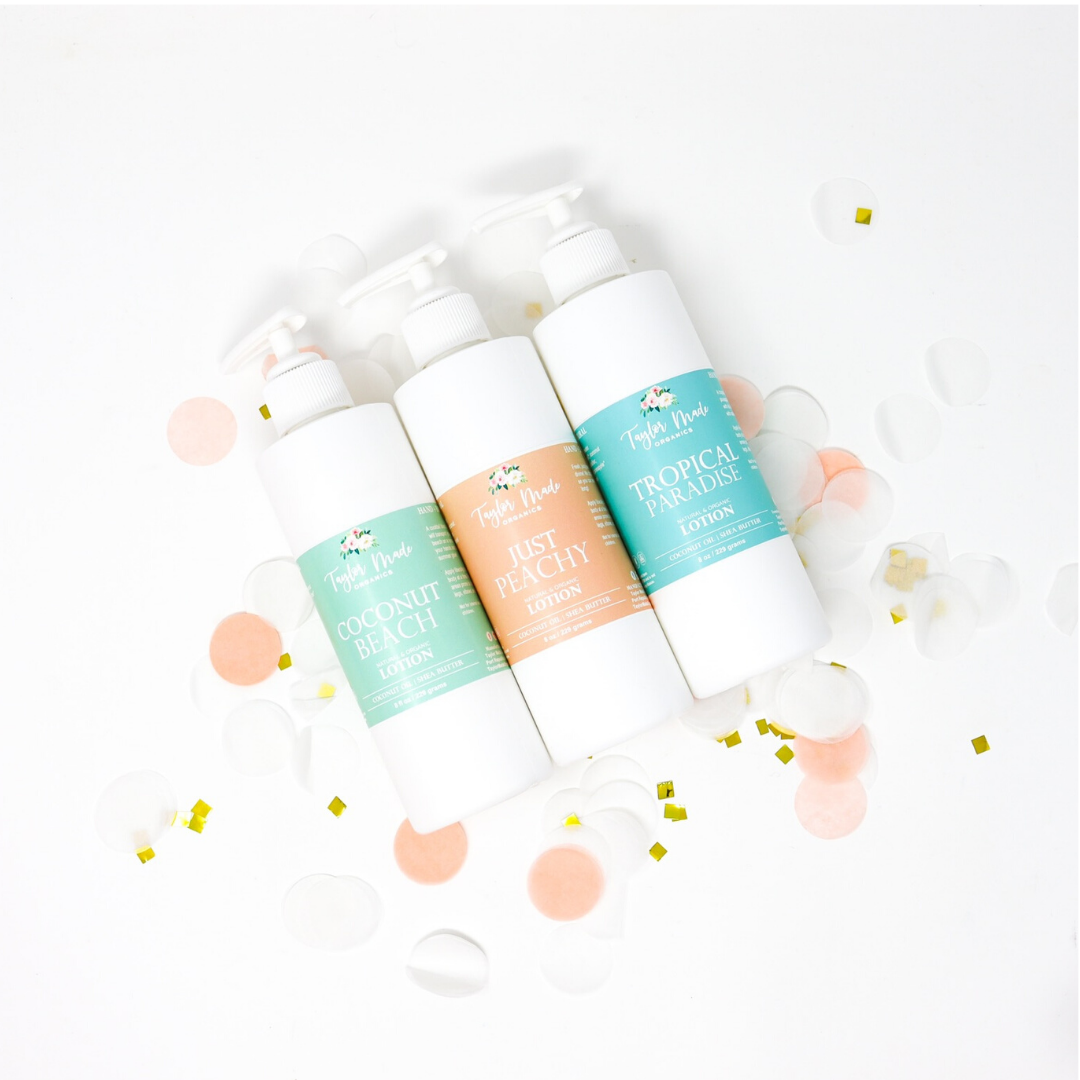 It's been a long day and all you want to do is relax in the tub. You slip into the tub and as you close your eyes, your mind drifts off to a warm, sunny beach with white sand and clear water. You swing lightly in a hammock and as you turn your head to the side, the smell and taste of mango, guava, and pineapple captivate your senses.
AND THEN....
You open your eyes to realize the Summer Collection transported you to a heavenly escape.
SUMMER SCENTS...
From the conception of our woman-owned business, we vowed to only use natural and organic phthalate-free essential oils or flavor oils to scent our products.
What are flavor oils? Flavor oils are made using plants or fruits and are completely safe, ingestible oils, compared to fragrance oils which cause adverse side effects. 
We blended essential oils and flavor oils to create the summer scents..
Coconut Beach
Just Peachy
Tropical Paradise
Choose from....
Each scent comes in a lip balm, sugar scrub, and lotion, handmade in Virginia with skin-loving oils to kiss your skin with a summer scent. 
Final Thoughts
Treat yourself to a heavenly escape. Your skin will thank you!