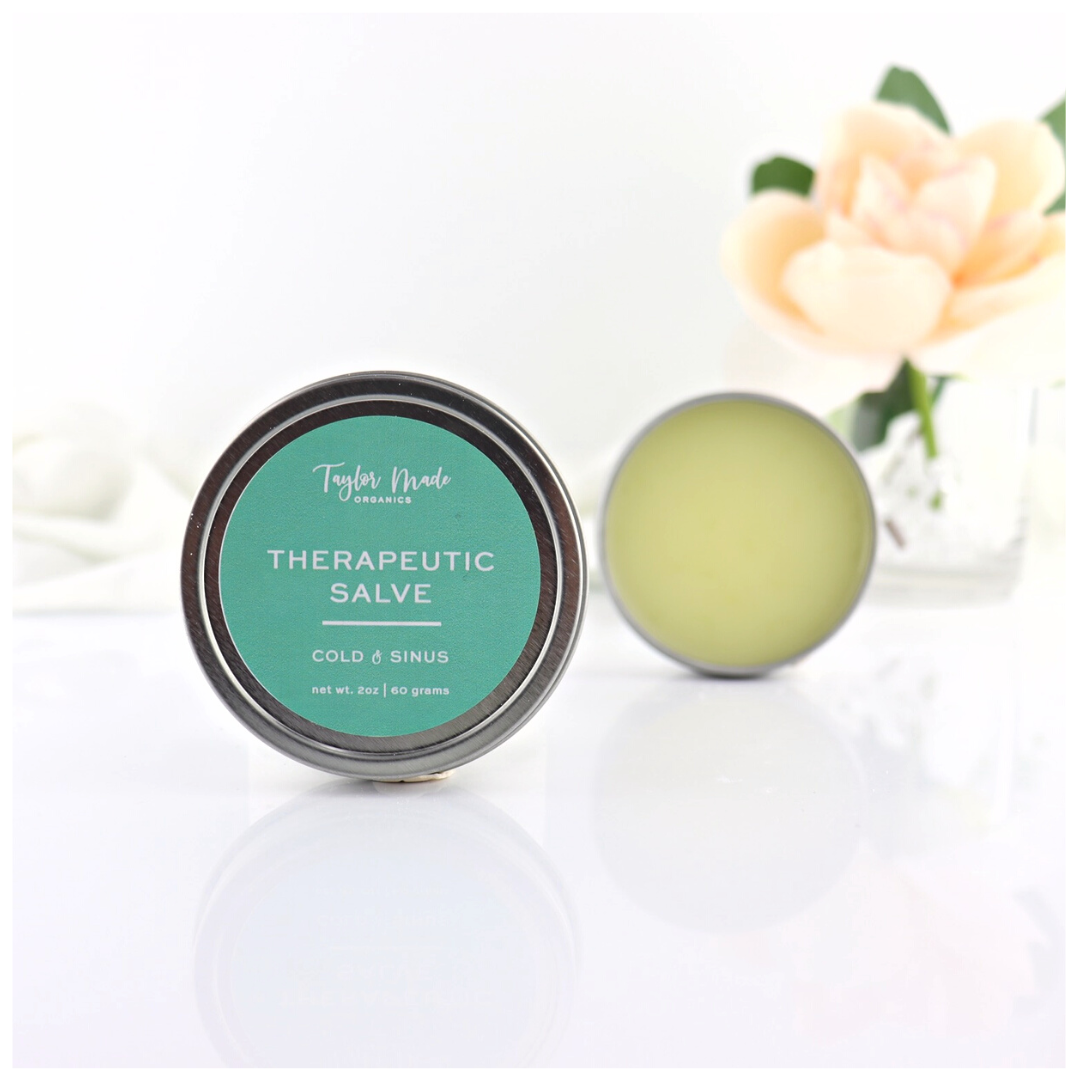 Organic Therapeutics for Cold and Sinus - Perfect for the Whole Family!
Do you suffer from colds and sinus infections? You're not alone! Millions of people all over the world experience this every year. And, if you have children in your family, then they probably do too. So, what can you do when colds and sinus infections strike?
See a doctor.
If you are struggling to maintain your daily life - i.e. go to work, clean your house, etc. - you should consider seeing a doctor. While organic products are better for you and a great alternative to over-the-counter medications for symptom relief, they are no replacement for prescription medications and antibiotics! A bacterial sinus infection can become life-threatening if left untreated, so see a doctor if your symptoms are far enough along in order to receive appropriate treatment options. For more information on sinus infections, see what the center for disease control says.
Use organic therapeutic products!
Consider using therapeutics to help ease the symptoms of colds and sinus infections in place of cold medicine for mild colds. These all-natural remedies are perfect for children, adults, families... everyone!
What are organic therapeutics?
Our organic therapeutic products are infused with organic essential oils that are carefully curated for your symptoms. These therapeutic products also contain concentrated plant extracts and herbal supplements that contain active ingredients derived from plants, that work along with the essential oils to provide you with relief.
The aromatherapy that you get from the therapeutic products has the same effect and types of medicinal properties that are contained within pure essential oils, only at a much lower concentration than essential oils, making the products safer for your skin.
Taylor Made Organics - Organic Therapeutic Products
Years ago, when some of our customers became frustrated with over-the-counter products not alleviating their issues and containing toxic ingredients, we began formulating and creating an all-natural organic therapeutics product line, Taylor Made just for you. Our mission is to provide natural alternatives and treatments to issues and disorders that people experience that don't require medicines.
Our therapeutics line consists of combining quality-grade essential oils and herbs to target the specific issues and provide the therapies that you are looking for. It has grown over the years from only salves to include therapeutic creams, lotions, and bath and body care. Not just that, our therapeutics line is safe for whole families!
We know you will find a product to help you the next time the common cold hits and to provide the therapies that you're looking for. If you don't, contact us. We are here to help.
Cold & Sinus Organic Salve
This salve has a rich, flowing blend of pure essential oils that act as nasal and oral decongestants like Peppermint, Rosemary, and Eucalyptus that are used to alleviate headaches, sinus headache, sore throat, sinus pressure, open stuffy head, chest, sinus, or nasal congestion, and ease cold and flu symptoms.
Our Cold & Sinus Salve is a fantastic, natural alternative to Vick's Vapor rub, without the irritating camphor oil.
Don't forget: Our organic therapeutic products are safe for the whole family, even infants and children!