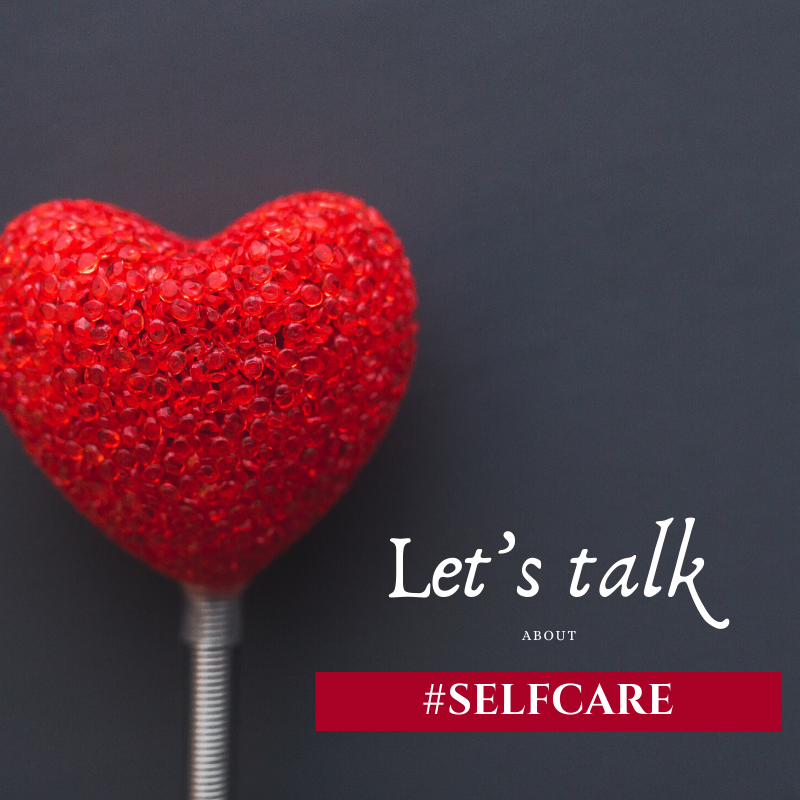 Let's talk about Self-Care
February is about love, caring, and showing kindness. I enjoy giving to others and seeing their smiling faces when they receive the gift. Please don't take this the wrong way, but sometimes we focus more on giving gifts to others or taking care of others more than we do ourselves. 
Self-care is VERY important. If we don't take of ourselves, then we will not be able to take care of others later on in life or to the best of our abilities. So let's talk about self-care, not selfishness.
Last July, I started a self-care journey. I began walking, eating healthy, and resetting my mind to think in a new way. It has helped me to take a step back and see where I neglected myself for a long time and how unhealthy I was. I've said this in my last blog post that I took care of my skin by using natural and organic skincare products, but I failed to take care of my health.
It is important to balance everything from work, play, health, and skincare. If you do more in one area than another, one area will suffer. Balance is key. Today, my doctor reminded me of this crucial concept. Balance brings peace and contentment as well.
Where do you start? 
Reset your mind - don't think of this journey as being selfish, but about finding purpose and thinking in a positive way about eating healthy and taking care of your skin.
Set a goal - if you want to lose weight, then start this journey with a mindset of eating healthy and not as a diet. When you think of it as a diet, over 75% fail within 60 days. Set your mind to living a healthy lifestyle and a goal of losing a small number of lbs. As you meet that goal, set another goal. Gradually get to the final goal one step at a time or otherwise you get overwhelmed and will quit. I don't want you to quit.
Start exercising - in the beginning, I walked about 3,000 steps per day. Each week I would set a goal to add 1-2,000 more steps per day until I reach 12-16,000 steps per day. I did it gradually so my body wouldn't scream at me the next day. By doing this, it gave my body time to catch up to the new routine without overexertion. 
Maintain a new routine - well all get stressed out and have mounds of work to do. We tend to slip out of the new routine because it is too hard or it takes too much time to fit into our schedules. It takes 21 days to create a new mindset. Stick with it no matter what and set a goal that you will succeed this time!
I am not a life coach, trainer, or nutritionist, but what I am is an encourager. I needed encouragement when I failed multiple times before when I started this journey and even today, I still need encouragement that I can and will stay on this path of healthy living. 
Next month, we will discuss the importance of maintaining healthy, young-looking skin. 
Your friend,
Christy Teter, owner + crafter
TaylorMadeOrganics.com