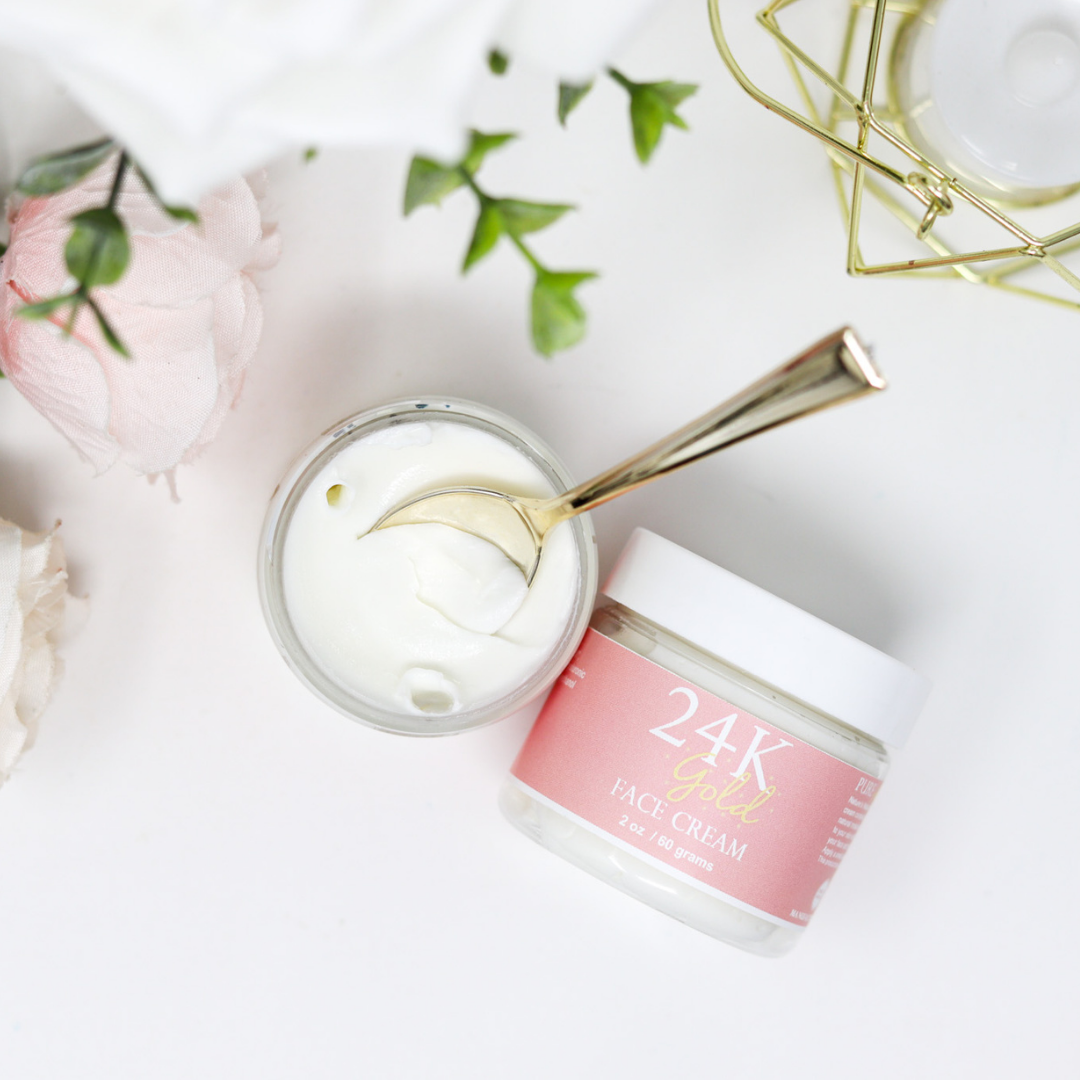 The innovative pure 24K Gold Cream stops wrinkles in its tracks. Before launching the cream, we sent samples to a variety of customers to give us their opinion on how the cream felt on their skin and what benefits they received.
Interestingly, customers repeatedly stated how well the gold cream transformed their aging skin and began to smooth fine lines and fade wrinkles. Others stated how it reduced inflammation.
What's in the gold cream?
The top ingredient is 24K gold colloid, an age-old treatment for skincare, hyaluronic acid and msm to hydrate the skin and fight free radicals, and argan oil to nourish the skin.
We suggest using it twice a day, morning and evening to achieve overall results.
Honestly, it smells amazing. It contains rose oil and vanilla. Rose contains superior antioxidants and tones wrinkles and fine lines.