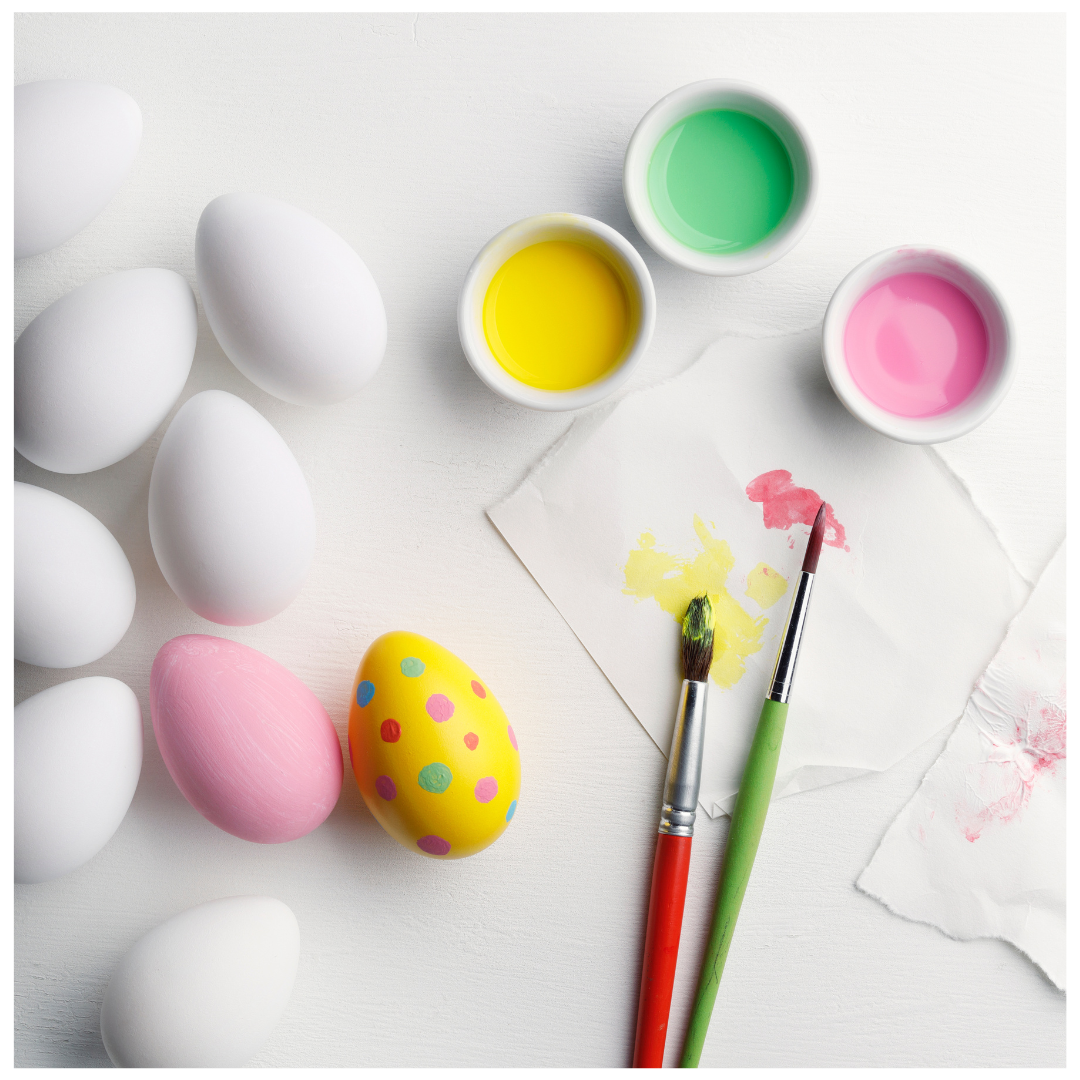 Dyeing Easter Eggs is so much fun.
Easter is just around the corner and I'm already planning my Easter egg decorating! I love using natural ingredients just like in our skincare and makeup products, to dye my eggs instead of store-bought kits. Not only is it more eco-friendly, but it's also a fun way to experiment with different colors. Here are some natural colorants you can use to dye your Easter eggs this year:
* Red/Pink: Beet juice, raspberries, pomegranate juice
* Orange: Turmeric, paprika, yellow onion skins
* Yellow: Turmeric, chamomile tea, saffron
* Green: Spinach, parsley, spirulina powder
* Blue: Red cabbage, blueberries, blackberries
* Purple: Red wine, grape juice, red onion skins
1. Place your chosen natural colorant in a pot with enough water to cover the eggs.
2. Bring the water to a boil, then reduce to a simmer.
3. Add a splash of vinegar to the pot (1 tbsp per cup of water) to help the color stick to the eggs.
4. Carefully add the eggs to the pot and simmer for 10-15 minutes, or until the desired color is achieved.
5. Remove the eggs from the pot with a slotted spoon and let cool completely.
These natural colorants create beautiful, unique colors that are perfect for Easter egg decorating. Plus, it's a fun activity to do with kids and a wonderful way to learn about natural dyes. 🌸🐰
#naturaleggdye
#easterdecorating
#sustainableliving
#diyprojects
#kidfriendlyactivities