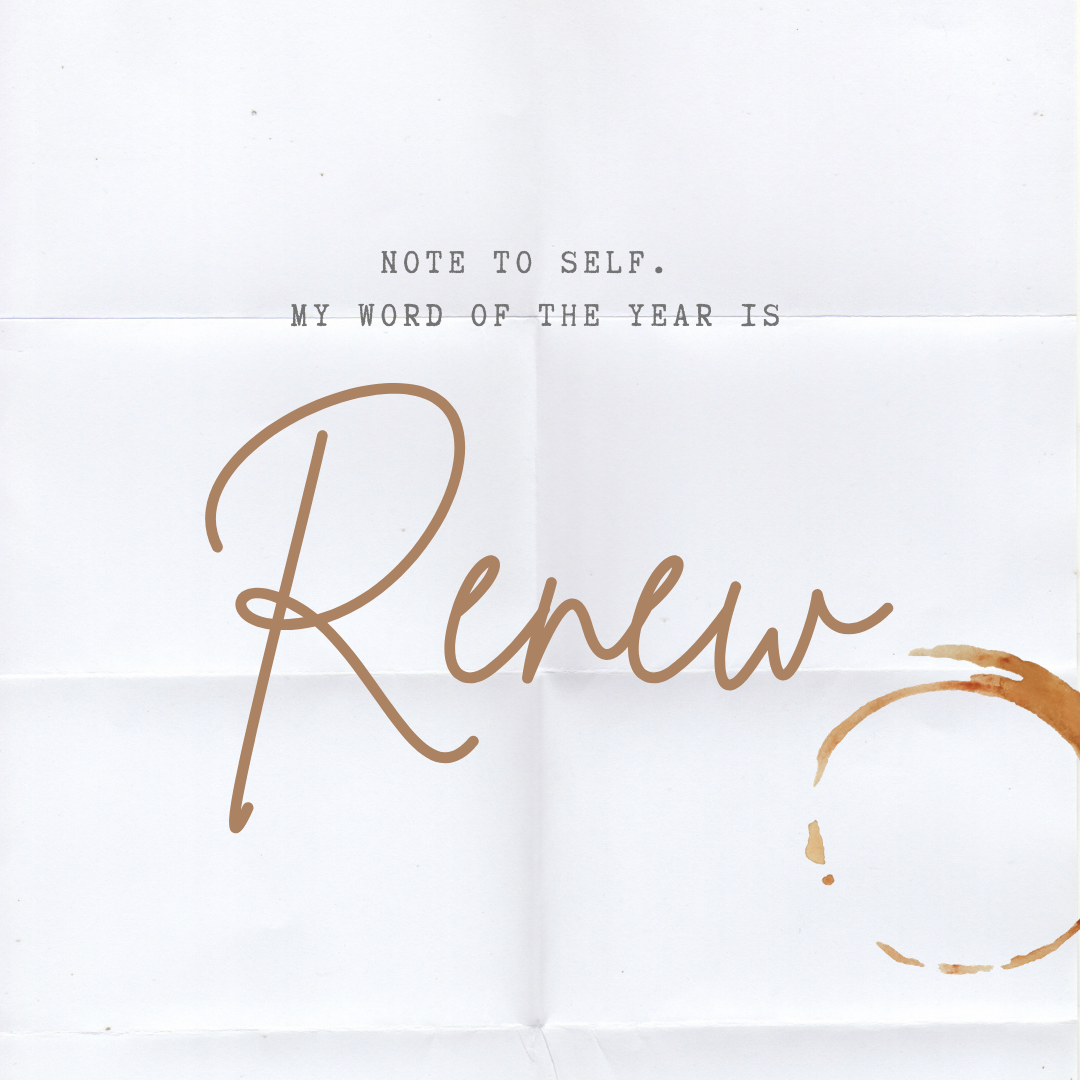 Every year, God gives me (Christy) a word to stand on throughout the year to help me stay focused, remind me of His faithfulness, and keep me grounded. Last year's word was "Kindness." Little did I know that that unique word would revolve around the center of our year.
When Covid hit, we switched gears and began producing hand sanitizer. Our community was in need and to show kindness we donated hand sanitizer to health care, frontline, first responders, and others. To date, we've donated over 1200 bottles.
This year, our word is Renew.
Renew... means resume after an interruption. 2020 was a year of interruptions, curves, turns, twists, hurdles, and mountains to climb. We struggled to find alcohol to produce hand sanitizer, supplies to formulate and package products, suppliers shut down due to restrictions, supplies endured extreme shipping delays, and a slew of other issues. But that didn't stop us!
Making those changes, climbing the mountains, and jumping over hurdles STRENGTHENED who we are. I wouldn't take ONE MOMENT of it back but I don't want to go back and relive it either.
So when God gave me the word, Renew, for 2021 my heart oozed faith. Yes, our lives were interrupted last year due to Covid but in 2021 we need to RESUME where we left off in 2020.
Was 2020 suppose to be YOUR YEAR? Did you have a 20/20 vision to see your dreams/goals come to pass but were interrupted due to Covid? Guess what? 2021 is your year of RENEWAL!! Where you left off in 2020, you can begin again in 2021.
My hashtag for 2021 is
#renewher
✨ add your list here _____________
I don't want to give away too much, but more about
#RenewHer
will be revealed soon.
What is your word for 2021? I encourage you to write it down, read the definition, and begin to meditate on what it means to you.