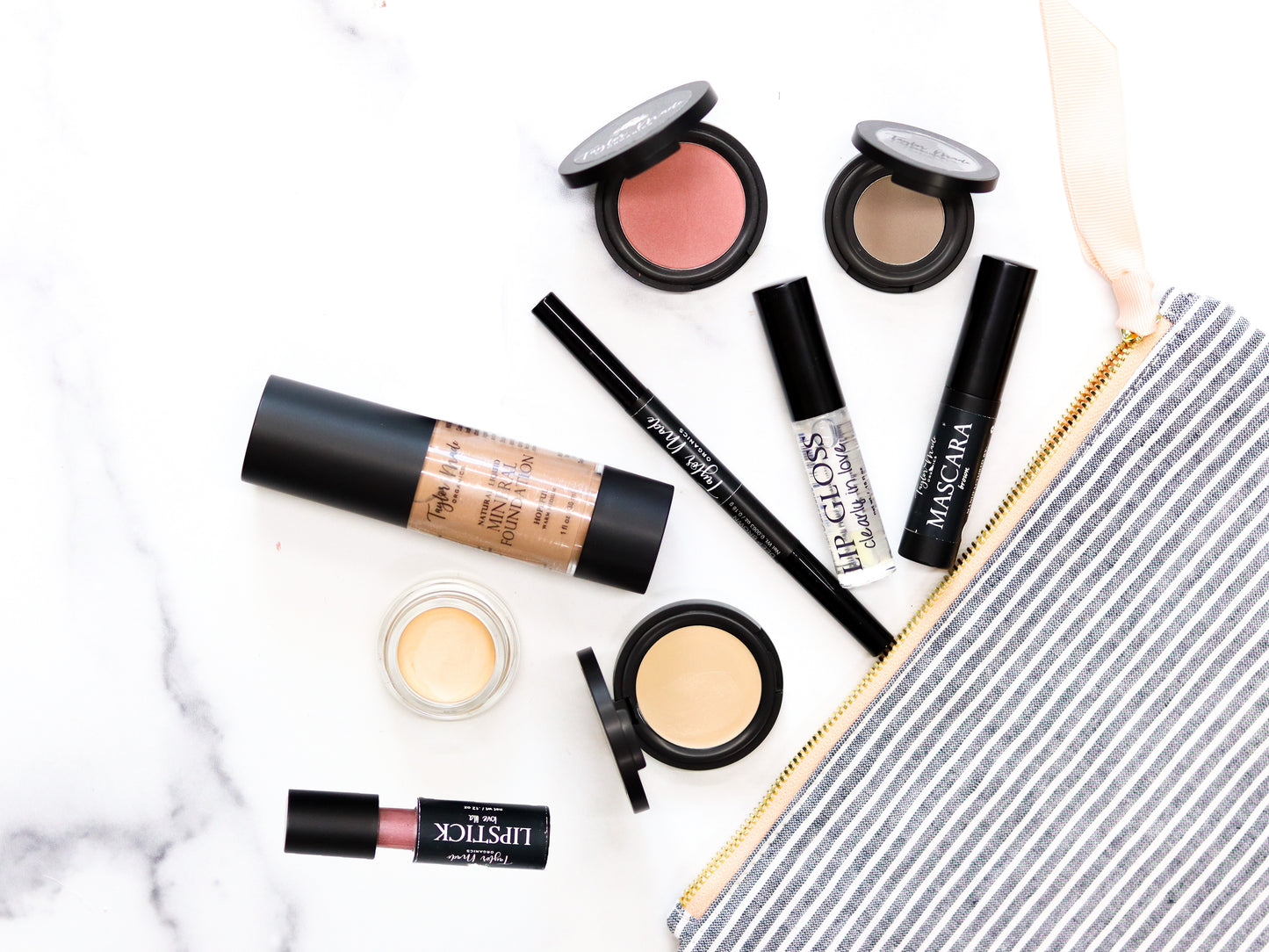 Creating and producing naturally clean skincare and cosmetics is in my DNA. With a mother who has been in the health food industry for over 40 years, using alternative medicines is all I know. With a grandmother who encouraged me to create delicious meals in her kitchen as a young girl and having a basic knowledge of herbs and essential oils, starting Taylor Made Organics was a given.
Now my middle daughter, Cate, is moving forward with the clean skincare revolution. She's been passionate about makeup as soon as she could apply lip gloss, and now she has her own toxin-free makeup line. 
Cate's Cosmetics is a natural and organic high-performance makeup line that compliments women of all skin types and ages. It is toxin-free, vegan, cruelty and gluten-free, and filled with antioxidants, skin-loving nutrients, non-pore clogging oils. 
To kick off our launch, we are giving away a cosmetic bag filled with naturally clean makeup valued at over $200. 
Winner will receive
• Cosmetic bag from Sugar Paper
• Liquid Foundation and concealer
• Retractable brow pencil, brow powder, and mascara
• Blush and luminizer⠀
• Lipstick and Lip Gloss
Pop on over to our socials ( FB + IG ) and enter to win!!
Winner will be announced on Monday, August 24, 2020.