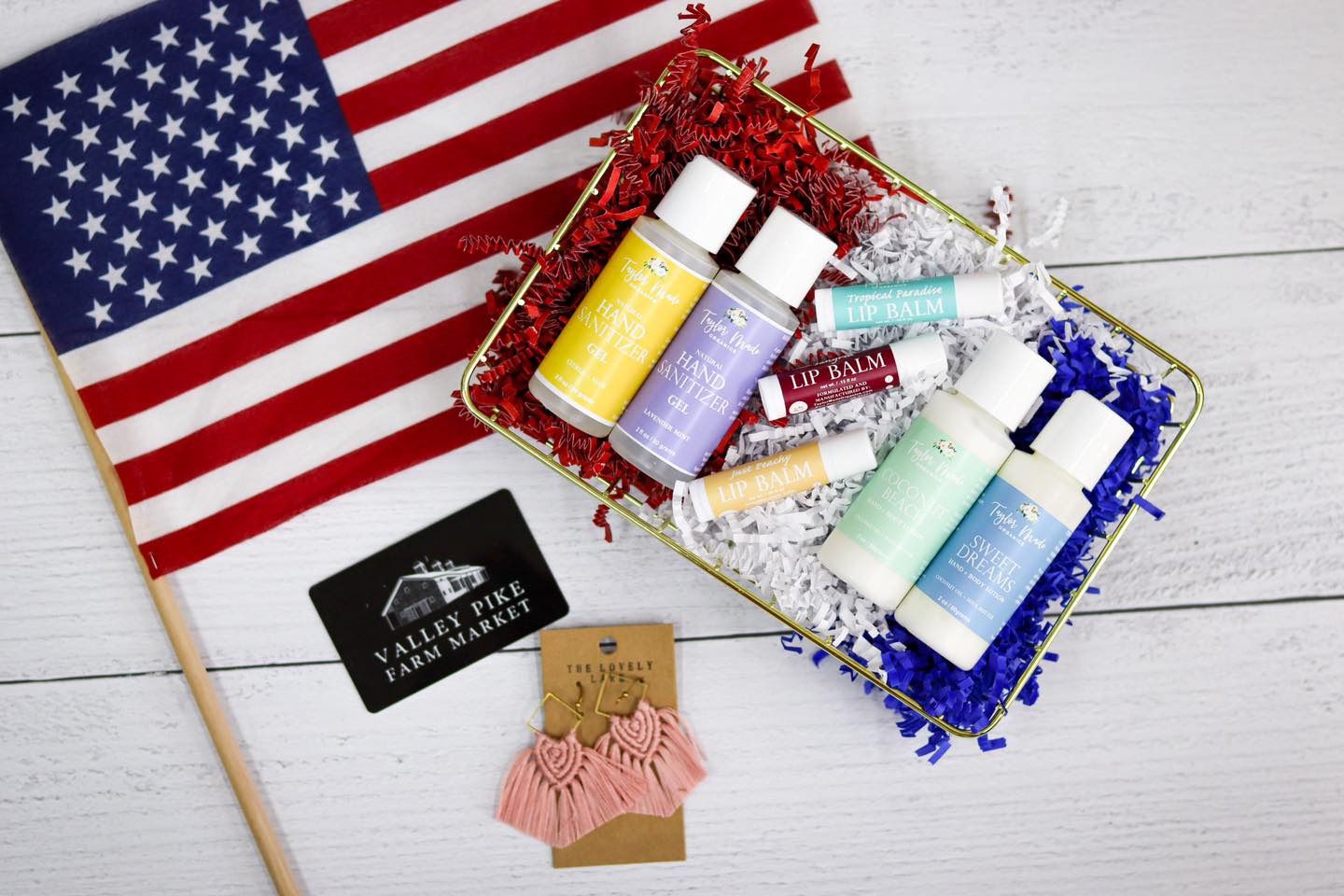 Celebrate in Style - giveaway / sale
Let's celebrate Independence Day in style with a spectacular GIVEAWAY filled with unique gifts from local, small business Valley Pike Farm Market and The Lovely Lark
Winner will receive
• Beautiful earrings from The Lovely Lark
• $20 gift card to Valley Pike Farm Market
• Hand Sanitizer, Lotion, Lip Balm AND a product sample from Cate's Cosmetics launching next month ⠀⠀
Pop on over to our socials ( FB + IG ) and enter to win!!


















Save 15% off with code CELEBRATE 
Exclusions apply (discount not valid on sale items, cherb or cherb cream). Cannot be combined with other sales, discounts, or promotions. Discount cannot be applied to past or recent orders. Offer ends Tuesday, July 7, 2020 at 11:59 pm EST.  
Happy 4th of July,
Christy + team
TaylorMadeOrganics.com