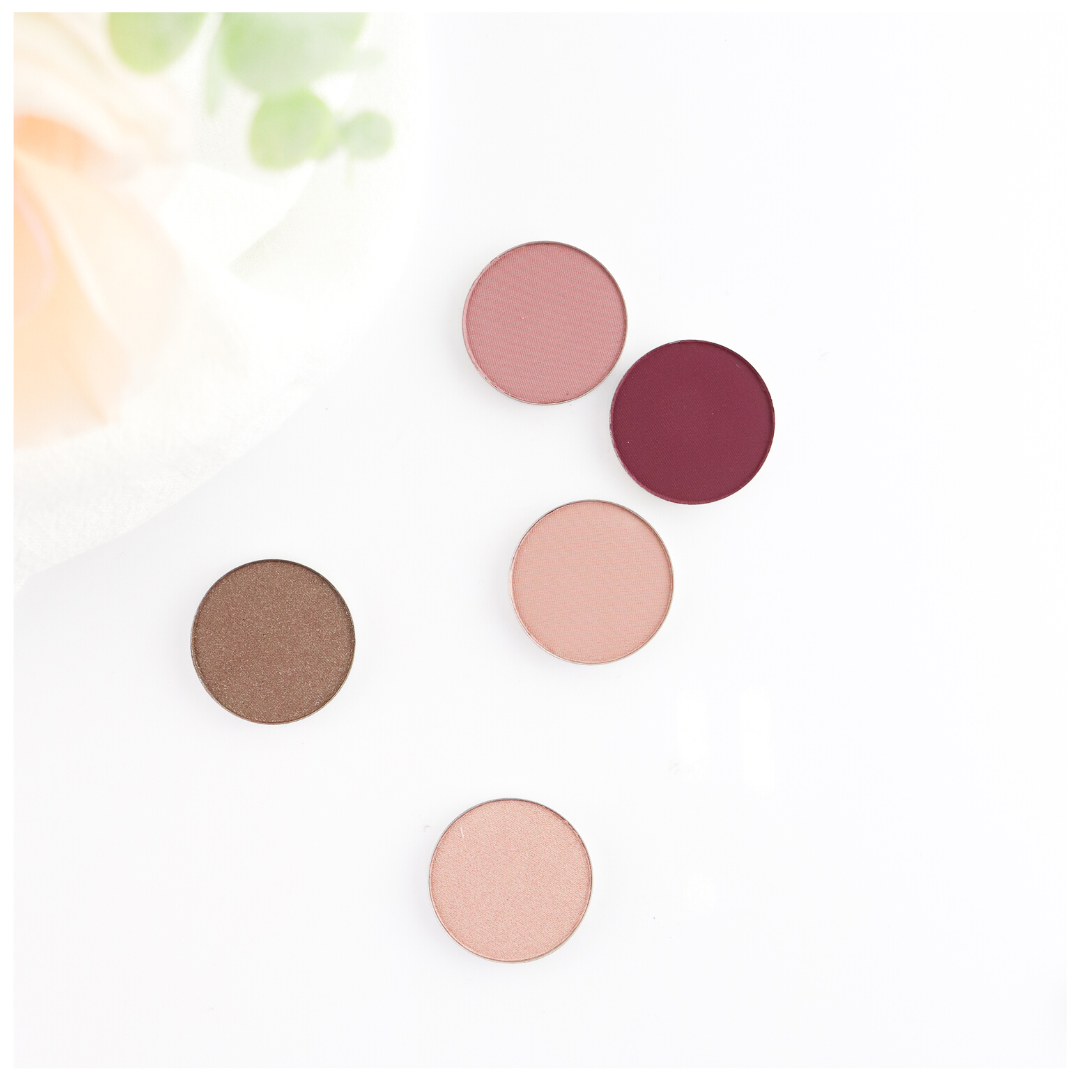 Ladies with sensitive eyes, look who's wearing eyeshadow again!
I just know of a great mineral eyeshadow that won't make you cry. It is a soft formula that glides on easily and offers beautiful color that lasts all day. The best part is it is made with natural ingredients and is free of any harsh chemicals like talc or dyes, making it a wonderful choice for those looking for a more natural makeup option.
Why use mineral eyeshadow?
Mineral eyeshadow is a great option for those who have sensitive skin as it is made with natural ingredients that are gentle and non-irritating. Additionally, it is long-wearing and provides good coverage, making it an excellent choice for those who are looking for a product that will last all day. It is also lightweight and easy to apply, making it a perfect choice for those who are just starting out with makeup. Mineral eyeshadow is a wonderful choice for anyone looking for a natural, long-wearing makeup product that won't irritate their skin.
Sensitive eyes?
If you have sensitive eyes, it's important to choose an eyeshadow that is specially formulated for this type of skin. My eyes have always been sensitive and become irritated when using eyeshadows or mascara containing harsh ingredients such as talc. Now I can wear eyeshadow and mascara without sensitivities.
What is talc?
The use of talc in eyeshadow has been a popular choice among makeup artists for decades. Talc is a very fine powder which helps to keep eyeshadow in place and prevent it from creasing throughout the day. However, if you have sensitive skin you may want to avoid using talc-based eyeshadows as it can cause irritation. Other alternatives to talc-based eyeshadows include mineral-based eyeshadows, which are often gentler on the skin.
Our eyeshadow is hypoallergenic, fragrance-free, and made with natural ingredients. You may also want to avoid eyeshadows with glitter or sparkles as these can cause irritation. Lastly, always test eyeshadow on a small patch of skin before applying it to your eyes to ensure it won't cause any irritation.
Key ingredients in our eyeshadow
Mica is a great ingredient in eyeshadow! It's a mineral that reflects light, making your eyeshadow look more sparkly and vibrant. If you're looking for mica-based eyeshadow, there are lots of great shades available in our store. 
Rice powder is an ingredient used in eyeshadow because it is natural, lightweight, and provides a smooth, even application. It helps to absorb excess oil and provides a matte finish that won't crease or fade throughout the day. Additionally, it is gentle on sensitive skin and can be easily blended with other eyeshadows for an even more custom look.
Eyeshadow that performs
While there are many different eyeshadow products on the market, it's important to find one that performs well and lasts throughout the day. To help you find the perfect product, I would suggest looking for eyeshadows with a creamy texture that blends easily and has good pigmentation. I would also recommend checking reviews from other customers to get an idea of what the product is like. I hope this helps you find an eyeshadow that performs well!
Have fun experimenting with different shades!