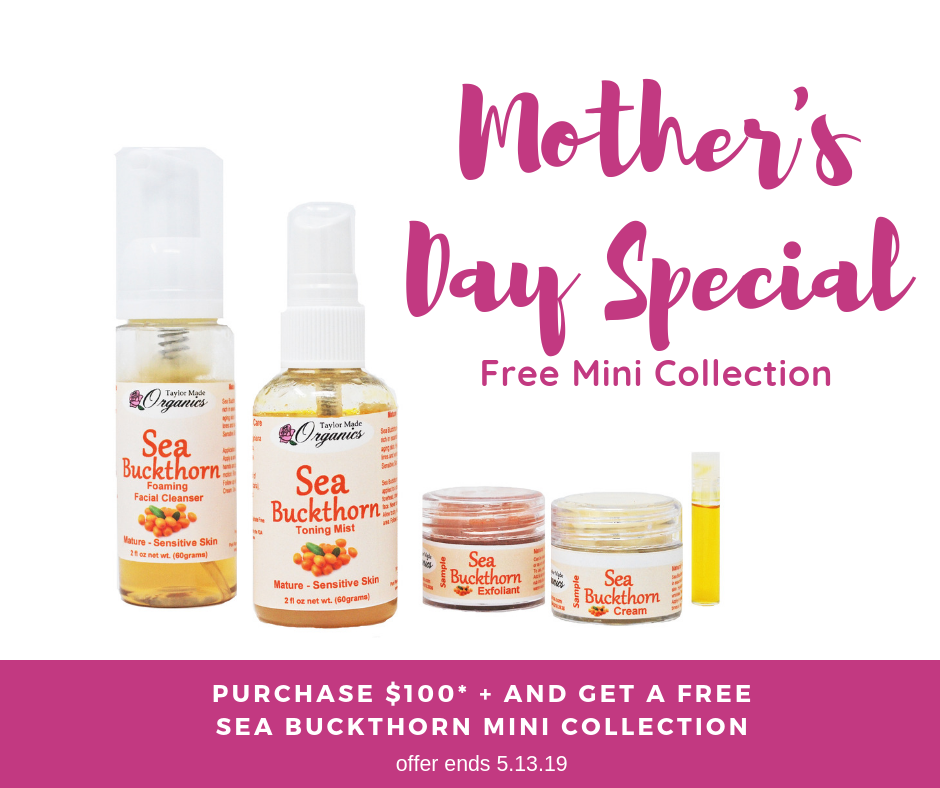 Free Gift for Mother's Day.....
Mother's Day is right around the corner and what better gift to give mom than natural skin care made with pure ingredients. 
Our products are handmade in small batches to assure freshness and quality. We use only the best ingredients like shea butter, coconut oil, essential oils, and herbs. Each is hand dipped or poured, labeled and then gently packed when ordered.
You are not only getting a pure product, but you are also supporting a small business. My family and I started Taylor Made Organics in 1997 after our oldest daughter was born. She had diaper rash really bad and nothing would clear it up. Since my mother taught me about herbal remedies and essential oils, I formulate the Herbal Skin Salve and guess what? The diaper rash cleared up in a few hours! 
You help us give back to our community, put food on the table, help my kids with extracurricular activities, and expand our business with new products. 
Thank you for shopping local, shopping small, shopping Taylor Made!
When you purchase $100* or more, you'll receive a Free Sea Buckthorn Mini Collection valued at $35. Offer ends Monday, May 13, 2019.
(no code needed. one free collection per person, per purchase. no other sales, discounts or coupons apply. must meet $100* minimum to obtain the free offer.)
Thank you,
Christy Teter and family
p.s we have two new collections coming soon..... :-)