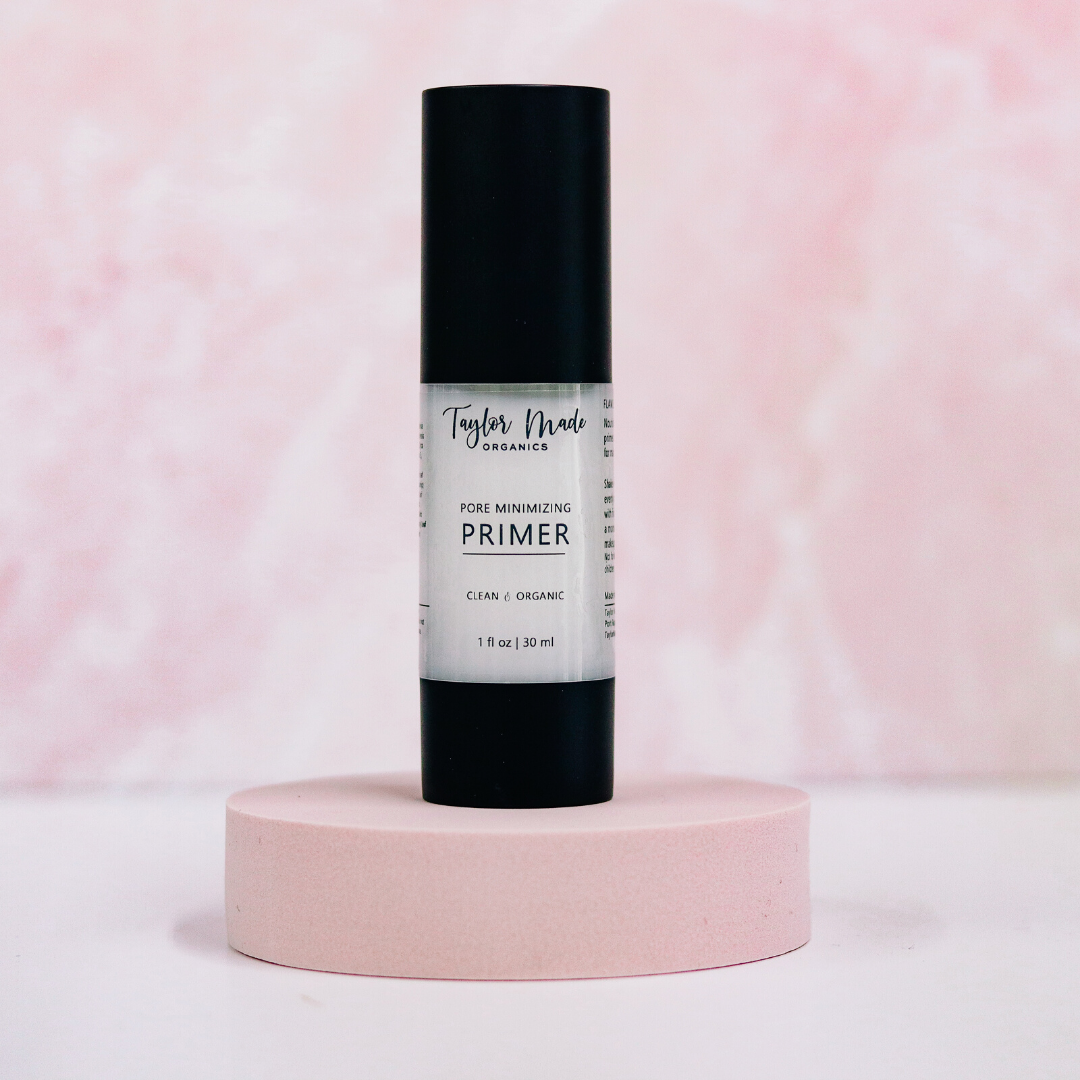 The Perfect Canvas: Organic Makeup Primer
How important is it to use a primer before applying foundation? Pretty important!
I've never been a person to use a face primer because other brands irritate my skin, especially my eyes. That all changed when Cate's Cosmetics launched a naturally clean cosmetic line.
What is a makeup primer?
A primer can be a gel or cream and used to hydrate, moisturize, and prepare the skin before putting on makeup.
What are the benefits?
The main purpose of a primer is to smooth out the skin, create an extra layer between your skin and makeup, even out skin tone, fill out pores, blur out blemishes, hydrate skin, and help your makeup last longer.
How to use it?
Before applying the primer, make sure your skin is cleansed. All you need is a small pump! Super-concentrated; a little goes a long way and will glide across your face evenly and effortlessly. Shake well before each use. Apply evenly to clean or moisturized skin with fingertips, sponge, or brush. Allow a moment to set then follow with makeup application.
Always pay attention to the ingredient label. Our primer is naturally clean and includes key ingredients aloe, jojoba, and squalane making it prime for a wide range of skin types.